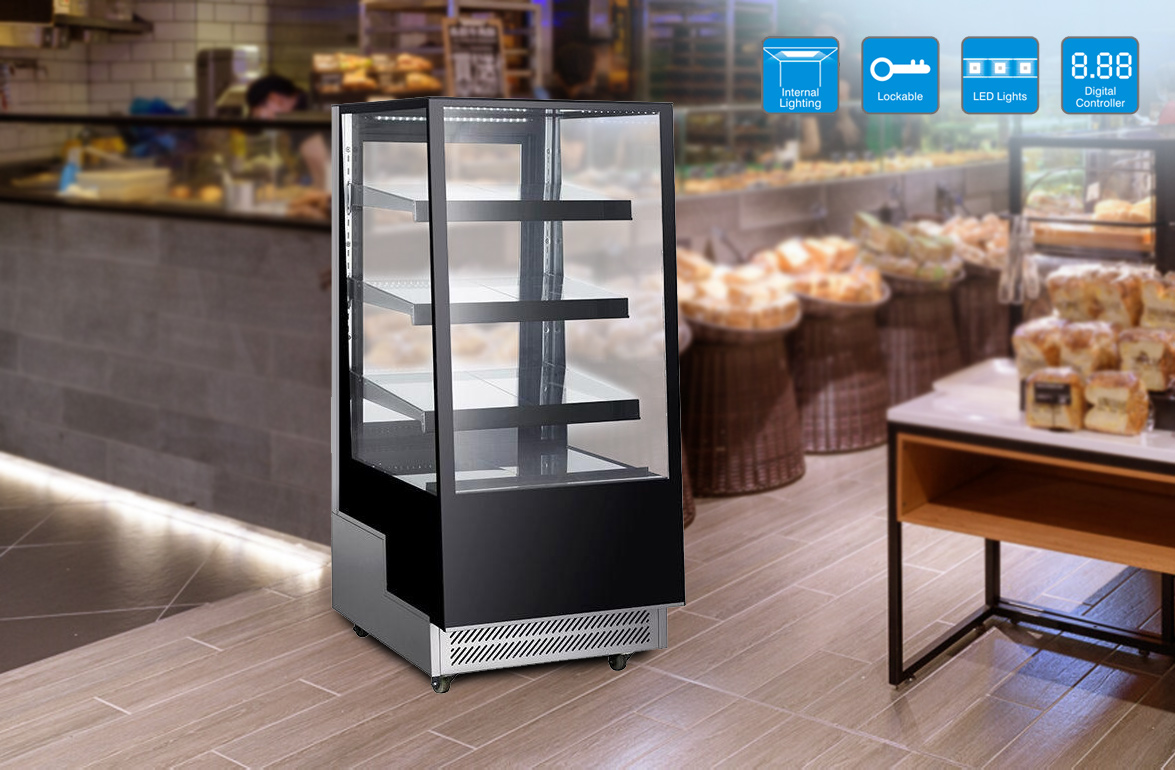 The Commercial Upright Cake Glass Display Fridge Showcase is a type of unique-designed and well-constructed equipment for keeping cake stored at the cold temperature, and it's an ideal refrigeration solution for bakeries, grocery stores, restaurants, and other refrigeration applications.
The wall and doors are made of clean and durable tempered glass to ensure the food inside display optimally and long service life, the rear sliding doors are smooth to move and replaceable for easy maintenance.
The interior LED light can highlight the food and products inside, and the glass shelves have individual lighting fixtures.
This cake display fridge has a fan cooling system, it's controlled by a digital controller, and the temperature level and working status are shown on digital display screen. Different sizes are available for your options.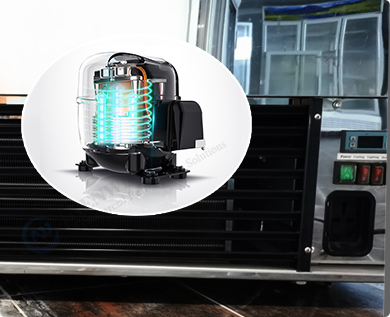 High-Performance Refrigeration
This upright cake display fridge works with a high-performance compressor that is compatible with environmental-friendly R134a/R290 refrigerant, greatly keeps the storage temperature constant and accurate, this unit operates with a temperature range from 2°C to 8°C, it's a perfect solution to offer high refrigeration efficiency and low energy consumption for your business.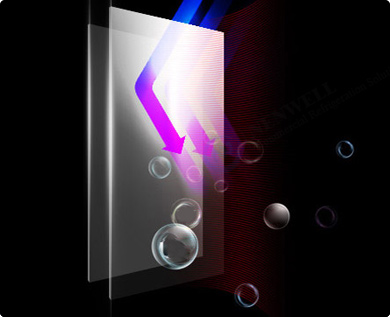 Excellent Thermal Insulation
The rear sliding doors of this upright cake display showcase were constructed with 2 layers of LOW-E tempered glass, and the edge of the door comes with PVC gaskets for sealing the cold air inside.
The polyurethane foam layer in the cabinet wall can tightly lock the cold air inside. All these great features help this fridge perform well at thermal insulation.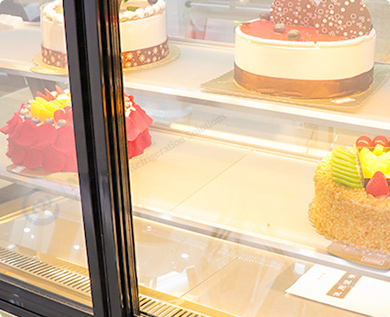 Crystal Visibility
This upright cake fridge features rear sliding glass doors and side glass that comes with a Crystal-clear display and simple item identification, allows customers to quickly browse which cakes and pastries are being served, and bakery staff can check stock at a glance without opening the door for keeping the temperature in cabinet stable.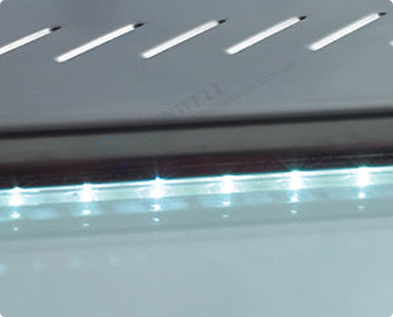 LED Illumination
The interior LED lighting of this upright cake showcase features high brightness to help illuminate the items in the cabinet, all cakes and pastries that you want to sell can be Crystal showed.
With an attractive display, your products can catch the eyes of your customers.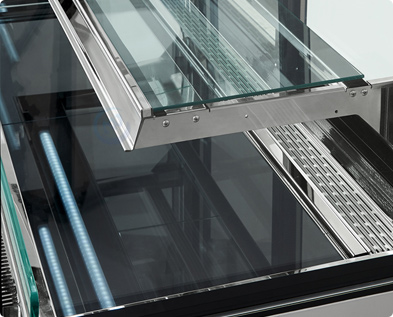 Heavy-Duty Shelves
The interior storage sections of this upright cake display showcase are separated by shelves that are durable for heavy-duty use, the shelves are made of durable glass, which is easy to clean and convenient to replace.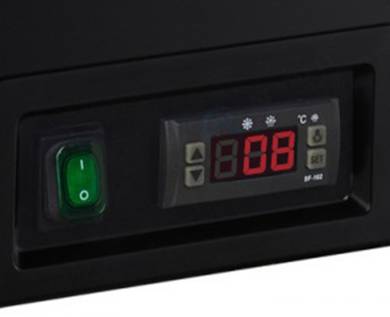 Easy To Operate
The control panel of this upright cake display fridge is positioned under the glass front door, it's easy to turn on/off the temperature levels, the temperature can be precisely set where you want, and display on the digital screen.